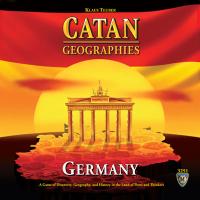 Man, quite a busy month int the board gaming world. Some high quality titles were announced, like a new Settlers of Catan installment, new WWII Miniatures for Wings of War, and the next set of WoW Minis started grabbing the preview spotlight.
Shipping news centered around the 4th Edition of the cult classic Talisman receiving its first expansion, and the family friendly civilization growing Small World, which has gotten some really strong preliminary reviews. It's currently clocking nearly an 8 on BGG, and that's quite impressive.
By the time you read this we'll already be elbow deep in our first annual board gamefest in the hills of Montpelier Vermont. On slate we'll be playing gobs of Imperial, Pandemic, Axis &Allies; 50th Anniversary Edition, WoW TCG, Talisman, and some Battlestar Galactica, of course. We'll try to upload some shots if any good ones come through the Cheetos encrusted lens.
Otherwise, here's to a good May!
Board Games
Cheap Deals & Sales
Collectable Card Games
Gaming Culture
Gaming News
RPGs
Variants
World of Warcraft TCG
Critical Gamers Staff at
Permalink