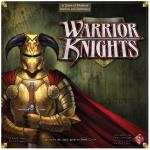 We had a good look yesterday at Fantasy Flight's lineup of 'Big Box' games. Their titles for 2006 seem downright solid, and we'll be knee-deep in war gaming goodness for most of the second half of this year. But the Big Box games are a bit of a side cart to our standard gaming menu - because they take an entire afternoon to play, and afternoon on weekends are precious.
Thankfully their standard lineup is looking strong as well. First up is the redesign of Warrior Knights, a game of diplomatic positioning and territorial conquest as you vie for control of an empty medieval throne.
The Company Line: In Warrior Knights, each player takes on the role of a Baron vying for control of the Kingdom. Each Baron commands four faithful Nobles who lead his armies into battle. Each Baron seeks to capture cities in order to gain Influence, which is used to measure his claim to the throne. Barons may also seek to gain advantage by increasing their income, gathering Votes to use at the Assembly, or by amassing Faith, which can be used to gain a measure of control over chance events. Only through cunning strategy and careful diplomacy can a Baron hope to attain victory.
Warrior Knights supports 2-6 players, and ships this May.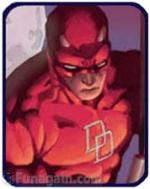 Then, shortly afterwards in July, Fantasy Flight will release 'Marvel Heroes: The Board Game'. We're not Comic Book gurus here (by the slightest), but we're still exited about this one because it's designers also created The War of the Ring; a game for which we have the utmost reverence. Each player in Marvel will control one of the Marvel Superhero teams, and also a Supervillan Mastermind to keep the other player's teams in-check. Board games that let you play two sides cuts into the downtime of normal turn taking -- that's a definitely a good thing. And if War of the Ring is any proof of design talent (which it so very much is) then we'll be enjoying this one immensely.
Finally Blue Moon City, a board adapatation of a card game with the same name, was also just announced. We've gotta be perfectly honest - we've never played the Blue Moon City card game, so we're not quite sure of the background story of this title. What we do know, though, is that this one is a substantial builder gamer with a dynamic board :
From Fantasy Flight Games' 3/16 'Rant' from Greg: Players vie to impress the dragons, collect crystals, and ultimately gain leadership of Blue Moon City. The game's modular board is formed from 21 large building tiles, which show building plans on one side and reconstructed buildings on the other. The game also features wooden player figures, 80 cards, and three large plastic dragons.
No word on a release date for
Blue Moon City
yet, but initial signs point to June.
Fantasy Flight will also release expansions for a boat load of their current board games titles We've already covered the 'War of the Ring: Battles of the Third Age' expansion quite a bit. But there's like, 15 more. They're cranking out titles like a circus monkey on crack.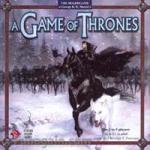 A Game of Thrones is getting its second board game expansion. 'A Storm of Swords' will include expand upon the 6 person main game with new leader cards, house cards and tactics cards for every house in the game including House Martell (which was added by the prior expansion 'A Clash of Kings' ). 'A Storm of Swords' also includes a separate 4 player game with completely new components and victory conditions. Best of all - this thing has already shipped to the printer, so we're talking a June release!
Arkham Horror will be expanded by the "Dunwich Horror" expansion, which includes a completely separate companion game in the same box. Twlight Imperium is set for an expansion in November that includes 4 new races, and "Descent: Journeys in the Dark" gets two (count them, two!) expansions. The Well of Darkness is due-out in June and includes thirty more plastic miniatures, six new heroes, new monsters and new quests. The second unnamed expansion is set for December, and will include iverarching campaign rules(!). Nice.
The World of Warcraft board game will also expand twice this year. "Shattered Kingdom" will contain gobs of new cards (hundreds), including new class powers, a new item deck full of trinkets and artifacts, and a new quest deck. Then a full-sized expansion is slated for November, which we ass-u-me will include content from the new Burning Crusade World of Warcraft computer game expansion.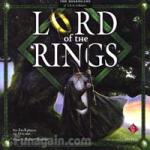 Finally The Lord of the Rings board game (not to be confused with War of the Ring) will receive another expansion. "Battlegrounds" provides battlefields for the boards in the original game. The positioning of units on the new battlegrounds will effect the main game.. but we're not quite yet sure how. Fantasy Flight should fully release the information gates on this title in April.
Oh man. this is one helluva strong lineup for 2006. We can't wait to get our hands on .. well just about all of 'em. We'll have more information about each title as it gets closer to release.
Critical Gamers Staff at
Permalink