January 31, 2006
The popular DVD Trivia franchise "Scene It!" recently released their Music Edition of their game to the feathered-hair masses. The Scene-It line of approachable titles couple DVD Technology! (tm) with the standard Trivia board game, and are great for dinner parties, the lake house, rainy days, etc. This musical flavor is an obvious no-brainer for anyone raised by the surrogate-parent of the 1980s, MTV -- which is just about everyone who popped a zit in that decade.
Here's the company line:
Now Music Scene It? turns a flat board game into a 3-D multimedia match with unforgettable songs, favorites and classics old and new. Features real clips from the best music labels and artists. Includes music game DVD, Flextime game board, one six-sided dice, one eight-sided dice, four metal musical character movers, four category reference cards and 160 trivial cards with three questions each and an additional 30 music buzz cards. For two or more players.
You can order it online at Funagain Games or Amazon.com. Enjoy!
January 24, 2006
Some new Official Pictures have surfaced of the latest expansion pack for Carcassonne. "The Tower" includes new pieces that bring the game into the exciting world of 3D (so '80s!). Players continue to build their city outwards with the normal game-tiles, but then also construct towers... which hopefully don't require a balancing act to complete, nor topple with a bump of the table. Speaking of clumsy-assed selves, the game will also ship with a tower-shaped tile holder to get those tile stacks out of the way once and for all.
We'll have more news on this title (including a review) when Carcassonne The Tower ships this February.
January 19, 2006

A druken Intern at Eagle Games must have stumbled into the Puerto Rico Marketing Machine, knocking its lever off 'blitz' and locking it to 'testosterone'. There are ads splattered everywhere on the net, and we've also found two gaming sites showerin' the masses with prizes of boxed PC gaming goodness.
BoardGameGeek.com is running a Puerto Rico PC Game giveaway contest. Registered members of the site can answer 10 Trivia questions about Puerto Rico's history (Wikipedia.org will help you out big-time here.) Each correct answer lands an entry into the 20-game raffle on the eve of the game's launch, January 30th.
The online store Funagain Games has contest cogs churning-out sweet deals of their own. Preoders of the PC Game are discounted 10 bucks off the regular price (now $29). This is an obvious no-brainer for loyalists who'd rather forgo the contest bureaucracy for the assurance that they'll receive a copy as close to the game's launch as possible. Also, a preorder at Funagain automatically enters the purchaser into a raffle for one of 10 free copies of the game.
We'll keep you posted wiith any other deals we come across in the upcoming week.
January 14, 2006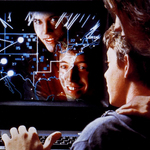 O.K., Risk has always been fun, but with so many complex wargames out there these days we find it near impossible to revist our childhood favorite . And let's face it -- it'd seem a bit anticlimactic to toss out the ole Risk board when gaming night rolls around. Everyone craves something new, and Risk is a bit of an old dog.
But that doesn't mean the game isn't fun anymore. In fact, after playing a few online sessions we're amazed at how well the game holds up. It's simple, pure aggression (no wonder we enojoyed this as adolescents). There aren't any complex combat phases which would require a defender react (like say, removing destroyed pieces in Axis and Allies combat), so there's absolutely nothing lost in the asynchronous play of this online version.

Continue reading:
"GamesByEmail.com Makes Risk Fun Again"
January 5, 2006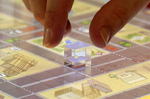 Philips just announced their 'Entertaible' at the Consumer Electronic Show in Las Vegas. Lay this 30" LCD screen down on a table and it becomes a digital game-board with "touch screen-based multi-object position detection, and all supporting control electronics." That's MIT-smart talk for playing games by pushin' cubes across a touch-screen.

Continue reading:
"Philips 'Entertaible' Blows Our Minds"
November 20, 2005
We're always on the look out to save a buck. Call us bold - but we assume you don't use Jackson's smug face to roll cigarettes either.
There are quite a few generic online hobby stores out there, and many lure in the hapless consumer by posting 'sales' of hundreds of products at discounted prices. Perusing the index, and on around page 5 or so, you begin to realize that most of this stuff you're flipping through is yardsale jetsam: Fuzzy dice, plastic poker chips, a standard deck fo cards, harmonica pen knife, etc. -- Where's the high quality merchandice at rock bottom prices?

Continue reading:
"FunagainGames.com- A "5-10-15 Dollar Sale" on Boardgames"
November 16, 2005
Settlers of Catan may be the best thing out of Germany since the US red-rovered Old Leather Pants Hasselhoff for Heidi Klum (Epstein couldn't have managed a better trade). Catan is simple, social, and has near-infinite replayability. What could make it better?

Continue reading:
"Sea 3D - a Digital Settlers of Catan"