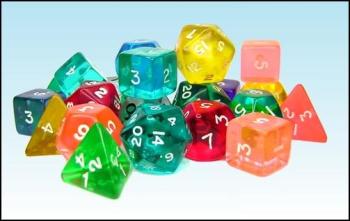 We have a problem. An alarming number of the D&D; 4th Edition fans in our group are moving away. It's that time in our lives where people start families, flee imminent natural disasters or rising seas and giant earthquakes, and move somewhere thats a heckuvalot cheaper than Boston.
When our first player moved away two years ago, we planned to lean on the then 'upcoming' D&D; Insider tools from Wizards of the Coast to keep us connected and playing through the Internets, but Wizards has really flopped like a fish out of water after a year and a half of seemingly broken promises.. and just when needed them the most, too. First the tools were going to be free with a D&D; Source Book purchase. Then it turned out there would be a monthly fee steeper than our World of Warcraft subscription -- not cool. Then we hear that Macs won't be supported. Then we heard the crickets churp and a wolf cry in the distance when D&D; 4th Edition was released nearly a year ago. Still, nothing.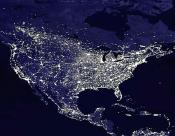 As the proposals from WoTC bittered, the players in our group kept moving away. Some could still commute, but it was nearly an hour. Others left the state altogether. We tried to keep things going by setting up our Frankensteinian system with web cams that point at the map, and with Skype and a sweet-ass microphone a friend had from a failing podcast. For while it was novel to have giant heads on laptops sitting along side real people at the table, but after some time the system proved a) prone to glitches, and b) dorkier than we'd ever care to admit to anyone but you.
In between these dysfunctional sessions, we scoured the web for online tools similar to the original promises of D&D; Insider in the hopes we could switch the a virtual gametable. For months our searches came up short as we found numerous highly cryptic pieces of software with a substandard community base, that required a lot of work to import art assets, and just generally looked like an upturned baseball cap full of poo.
RP Tools Becomes Our Saving Grace
Then one of us discovered RP Tools sometime around the new year. We poked it with a stick for a while 'cause we were used to disappointment, but and after the first session we were giddy with dorkish delight. It not only worked well, it actually made the game more enjoyable beyond our wildest imaginations. The RP Tools system has a lot of things going for it, and now that we have it setup, we're not sure we're going to want to play D&D; the old fashioned way anymore.

Continue reading:
"RP Tools Save Our D&D; Group From Implosion"
Critical Gamers Staff
Permalink