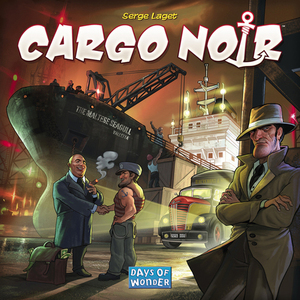 Free copy of Cargo Noir courtesy of Days of Wonder
Days of Wonder is giving away a free copy of Cargo Noir for anyone who spends more than $50USD in their webstore before Nov. 22. Time is running out on this deal, so get it while it's hot!!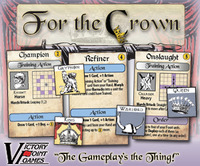 First Expansion for "For the Crown" Available from Victory Point Games
Victory Point Games has released the first expansion for their deck-building game For the Crown, entitled Cover of Night. The expansion comes with 40 new cards including a new sovereign to throw at your opponent!
At For the Crown: Cover of Night

Kickstarter Projects Galore!!
I can't even begin to explain how great Kickstarter has been to the industry and there doesn't look to be any slowing down on this trend. I won't go into explanation for each of these, but please check them all out and support your independent and small publishers!

Kings of Air and Steam from Tasty Minstrel Games
DiceAFARI from Stratus Games
Zong Shi from Gryphon Games
Pizza Theory from Gryphon Games
Critical Gamers Staff
Permalink