2011 Holiday Gift Guide - Expansions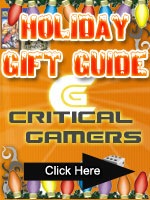 One of the best ways for publishers to capitalize on a successful franchise is by creating expansions. Not only does the creative property and lore already exist, but the game mechanics do too. This helps save time and money for the publisher and this is usually reflected in the price to the consumers. Not only that but as consumers we get the ability to continue playing the games we love by keeping things fresh and new. To that end we are going to start out the 2011 Holiday Gift Guide by listing some of our favorite or most anticipated expansions for this year.
Board Games -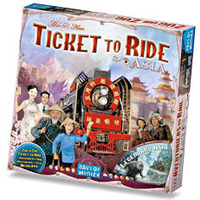 Ticket to Ride Asia
Ticket to Ride India

What makes TtR Asia and TtR India so special? Well for one, its Ticket to Ride, one of the best gateway games on the market, but more importantly they are two games in one. Not only do you get the Days of Wonder created map, you also get a second map on the backside created by the winners of the map creation contest Days of Wonder held earlier in the year. For $30 each and double the play-ability, you cannot go wrong with this gift. TtR Asia is slated for release on November 23rd and India on December 5th.
Smallworld went underground and there is absolutely nothing wrong with that, in fact it is right! The Smallworld: Underground expansion is a standalone that added 2 double sided boards, 15 new races, 21 special power badges, 9 popular places, 6 righteous relics, and 106 more victory coins. Add in the fact that you can mix in pieces from the original and your combinations are seemingly endless. A great buy for any Smallworld fan!
Dungeons & Dragons: Wrath of Ashardalon
If you are looking for a great follow up to Castle Ravenloft, look no further than Wrath of Ashardalon. The game comes with 42 plastic miniatures, 13 sheets of interlocking dungeon tiles, 200 encounter and treasure cards, and a whole booklet of new scenarios.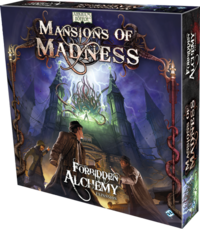 Mansions of Madness: Forbidden Alchemy
Announced only recently by Fantasy Flight Games, Forbidden Alchemy is the first big box expansion for the Mansions of Madness franchise. While there have been a few print on demand expansions, nothing comes close to the scope of FA, which looks to add new tiles, investigators, and monster types in addition to the scenarios and cards.

RPG -
Not wanting to ignore the RPGers in the crowd, Dragon Age Set 2 expanded upon Set 1 by bring players up through level 10. It includes rules for Grey Wardens, stunts, 40 new spells, and expanded information about the world. The set includes the Player's Guide and the GM Guide along with reference cards and a map.

TCG -
Magic the Gathering: New Phyrexia
Magic the Gathering was the start of a new revolution and not only has it started a new industry Wizards of the Coast have continued to push the franchise and the genre into the future and New Phyrexia is no different. Continuing on the mechanics from the Scars of Mirrodin and Mirrodin Besieged set, NP includes the Infect, Metalcraft, Proliferate, Imprint, Living Weapon, and Poisoned mechanics and introduced Phyrexian Mana Symbols. It is a solid third block in the Scars of Mirrodin block and should not be ignored.
Read More in: Gaming Culture | Gaming News
Share this Article with others:

Related Articles:
Came straight to this page? Visit Critical Gamers for all the latest news.
Posted by Critical Gamers Staff at November 6, 2011 6:53 PM