Stratus Games Now Available at Major Retailers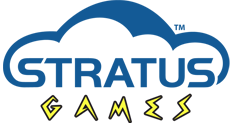 Great news for Stratus Games as both Barnes and Noble Booksellers and Target have picked up distribution of a few of SGs titles. B&N; patrons can now purchase Launch Pad and purveyors of Target will be able to pick up a copy of Gold Mine. It's nice to see these games being available for the masses. Hopefully the will understand the value of the products, make their purchases (holiday or whatever reason) and help Stratus Games produce additional great products like their latest upcoming title Eruption, which just so happens to have a contest for right now! Check it out!
Read More in: Board Games | Gaming Culture | Gaming News
Share this Article with others:

Related Articles:
Came straight to this page? Visit Critical Gamers for all the latest news.
Posted by Critical Gamers Staff at September 10, 2011 9:34 PM