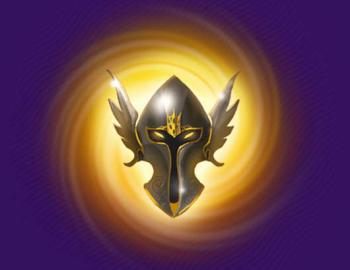 These days we have two favorite modern American Board Game Publishers vying for control of our gaming attention. On one hand we have Fantasy Flight Games, who make some top notch stuff like Battlestar Galactica (which we promise we won't mention again for at least a week), Tide of Iron, and Twilight Imperium . The problem is that as a whole FFG games have levels of complexities that hit the points of complication, and so epic that they're very tough to squeeze into a weeknight gaming session.
That's where Days of Wonder comes in. Their games are top notch, too, and while they remain deep in the gameplay department, they're often much easier to setup and play in the evening. The Ticket to Ride franchise, for instance, remains one our favorite releases ever. And when Days of Wonder announces something new, we sit up and listen.
Small World looks to be Civilization Light, or Tempus Heavy, where players lead their own civilization out of the caves and into the light of day. The problem is,t he world is just too small to support every tribe. Thefore each must lead their social and technical expansion at the expense of other's resources, and lives (aka: war).
There's a great video sneak peak of the game on the official Days of Wonder Small World website. The full blown Prelease Release can also be read here, but we've included the juicy bits below:

---

"Designed by Philippe Keyaerts as a fantasy follow-up to his award-winning Vinci, Small World is inhabited by a zany cast of characters such as dwarves, wizards, amazons, giants, orcs and even humans; who use their troops to occupy territory and conquer adjacent lands in order to push the other races off the face of the earth. Picking the right combination from the 14 different fantasy races and 20 unique special powers, players rush to expand their empires - often at the expense of weaker neighbors. Yet they must also know when to push their own over-extended civilization into decline and ride a new one to victory.

"Small World marks the return of the 'classic' Days of Wonder big-box game," said Eric Hautemont, Days of Wonder CEO. "The theme is playful and fun; the rules are simple enough to learn for any family member; but the gameplay can get as cutthroat as anyone might wish. Players will take delight in discovering the best combinations of races and special powers and devising ever more devious new ways to play them; they will also have fun trying to time the decline of their own civilizations just right!"

---

Small World is currently slated to hit gaming stores in May 2009, and is now available for predorder from Fuangain Games.

Critical Gamers Staff
Permalink