Cyber Monday Board Game Sales on Amazon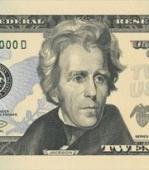 The everything superstore Amazon

has been growing in the world of board gaming the last few years. Not only have they been stocking titles of their own, but the third party suppliers have shown up in force this year.
And for Cyber Monday they have a special deal: Each of the Discounted Virtual Storefronts

in Amazon's Toys & Games section

has Free Shipping on orders of $50 or more.
We dug into the storefronts to find which have the best board gaming titles up for grabs:


There is some fine print: You'll have to check for items in the stores that state the $50 free shipping offer (check for the "Special Offers Available" link near the product image). Also, the deal doesn't count across stores, so you'll need to have at least 50 bucks in one store for that store to ship to you for free. Seems reasonable. Finally, the order has to ship all to the same address.. and that, too, seems like a no brainer.
That's basically it. You can checkout the full terms of the holiday shopping deal at the Main Holiday Shopping Toystore Index

Read More in: Board Games | Card Games | Cheap Deals & Sales | Collectable Card Games | Party Games
Share this Article with others:

Related Articles:
Came straight to this page? Visit Critical Gamers for all the latest news.
Posted by Critical Gamers Staff at December 1, 2008 11:48 AM