Gleemax has just announced that it will be bringing an online version of the board game RoboRally to their Everything Gaming community website. As far as we understand it, this will mark the first game release in what founder Randy Buehler hopes to be a long line of online games and resources for the everyday gamer.
A mock-up of how RoboRally will look and feel has been posted by Randy here. Yes, it seems very bare bones - for now, but there's definitely potentia here especially considering that they just started working on the title a few days ago.
Speaking of which - as we reported a few weeks ago, the recently launched Gleemax website is still very much in its infancy. Currently the site has a small nucleus of readers and viewers, but soon it will expand with tools and focused content for specific games and the respective gamers who enjoy them.
First up is a suite of tools centered around a new customizable front end. The goal - provide users the power to make their own visual formatted look and feel of the website, with the functionality and tools that will feed them the latest news from the various online social scenes taking place in sections across the site. Users will be to sit back and have the website bubble-up content to their front page whenever they log in, allowing to be on top of the latest and greatest in Eurogames, Axis and Allies board game variants, World of Warcraft TCG, tiddly winks, whatever their gaming heart desires. It's as if users will be able to poke Gleemax's brain with their own tongue depressor - probing lobes and quadrants until he starts spewing focused gaming knowledge tailored by your own designs.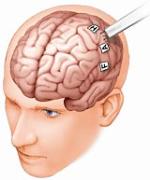 Here's the official word from Randy Buehler's Gleemax Blog:
" All of these various pieces of custom functionality will be done as widgets so you can pick and choose which ones you care about and put your pages together using just the ones you want. We've currently spec'ed out something like 37 different things that we think would be cool and our vendor has already started working through that list. The way I think about this, though, we'll never be done adding new features and tools to the site. We'll keep reacting to what you guys want and what you do with the site. This is because we've decided to build this community with you, as opposed to delivering a finished system that you might or might not like. This means that we'll deliver extremely basic functionality at first, and then, with your feedback, we'll evolve from there. We're counting on the fact that you'll want to be in this conversation with us and help us define this space as your space. "
We have to admit that the launch of Gleemax didn't impress us all that much, but this latest blog post is pretty darn inspiring (read the full thing here). Randy and Gleemax look to mean business, and in ways that will be great for gamers who aim to maintain an online presence.
And last time we checked the mirror, that audience includes us.
Critical Gamers Staff at
Permalink