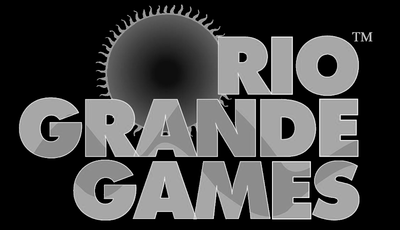 Rio Grande Games has released their first newsletter of 2011 and has some great news for us gamers. Here is the latest information about what we can expect in 2011:
Dominion continues to grow in popularity and size: by the end of 2010, we had sold over one million copies of Dominion in its various langauges and expansions. And, we have two more expansions and another promo card planned for this year.
In 2011, we plan to begin releasing our line of new designer games. These are the result of several design contests we have sponsored in the past few years and our attempt to encourage new game design in the US. Of course, we will continue to support our existing game lines and partnerships with new products. For example, this spring we will release Dominion: Cornucopia, Carcassonne: 10 year edition, Carcassonne Dice game, and Carcassonne translucent follower pack (with rules for their special use). We are also very close to completing Arctic Scavengers, our second deck-building game. In the next few months we will release Rails of New England, Heavens of Olymous, Cavemen, Airlines: Europe (Alan Moon's latest take on Airlines/Union Pacific), Carcassonne: the Castle Falcon expansion, Carcassonne: City 2 (same insides as Carcassonne: the City, but in a cardboard box), Those Pesky Garden Gnomes, Rattlebones, Credit Mobilier, Mogul, Monster Factory, and several others.

Critical Gamers Staff at
Permalink