Gary Games Announced June Date for Ascension:Return of the Fallen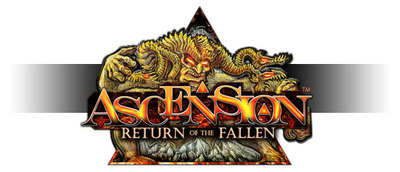 Gary Games has announced a June store date for the Return of the Fallen expansion. Return of the Fallen is the first expansion for the hit deck-building game Ascension: Chronicle of the Godslayer. The expansion will add 65 new cards to the Center Deck, the new Fate mechanic, and adds expanded gameplay for 1-6 players when added to the base set. With deck-building card games gaining more traction and additional titles in 2011, Gary Games is looking to get a head start on what appears to be an expanding market in the near future.
Read More in: Card Games | Gaming News
Share this Article with others:

Related Articles:
Came straight to this page? Visit Critical Gamers for all the latest news.
Posted by Critical Gamers Staff at March 27, 2011 11:40 PM