Magic: The Gathering 2012 Event Decks Coming Mid-Aug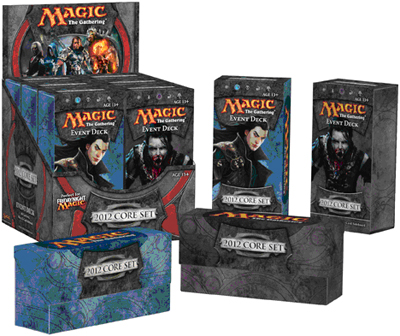 As seen on Gamesalute - http://www.gamesalute.com/?p=16745
Magic 2012 is about to become more eventful! In mid-August 2011, Wizards of the Coast will release two Magic 2012 Event Decks to stores. Have you been wanting to try out Standard? Here's your chance! These pre-constructed event decks are a great introduction into Standard format. They're designed specially for players to hop right into a game and have a fair chance at winning.
Magic 2012 Event Decks come with 60-cards each, a 15-card sideboard, a spindown life counter and a fancy card box to store your cards in.
Following the release of Magic 2012 Event Decks, Friendly Local Game Stores will be hosting Magic Game Days! August 13th-14th, standard tournaments will be held at participating locations. Learn to play standard and get awesome cards with these Magic 2012 Event Decks.
Read More in: Card Games
Share this Article with others:

Related Articles:
Came straight to this page? Visit Critical Gamers for all the latest news.
Posted by Critical Gamers Staff at July 30, 2011 9:53 PM