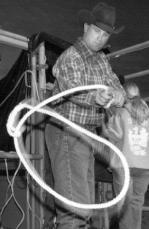 Boy howdy, what a June. Let's see, D&D; 4th Edition hit the shelves, Ticket to Ride received two installments: Ticket to Ride the Card Game and an Xbox Live edition of Ticket to Ride, the classic board game Acquire has resurfaced, an the march up to Hunt for Illidan's WoW TCG release has led up to this moment - it launches today.
Oh yeah, and Pillars of the Earth expanded and is finally playable with 5-6 players. If that's not a great month of gaming then salami is an organic vegetable.
We're currently trying to eat up as much of the D&D; 4th Edition as we can before the second module is released this month, and before Hunt for Illidan releases (tomorrow), causing WoW TCG cards to top our our tables again. It's going to be a tough month of split-personality and infighting when both behemoth properties vie for our gaming attention. And let's face it - they both deserve it.
What We're Playing:
Board Game News:
Card Games
Cheap Deals & Sales
Collectable Card Games
Gaming Culture
Gaming News
Our Game Reviews
RPGs
World of Warcraft TCG
Critical Gamers Staff at
Permalink