Newsapalooza - Critical Gamers 3/17/11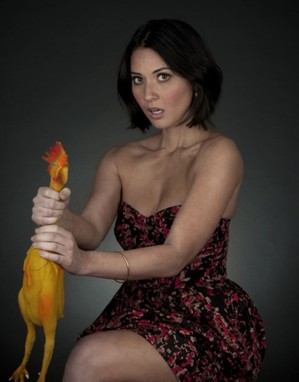 So what does Olivia Munn choking a chicken have to do with board and card game news you ask? Well, nothing really, I just wanted to get your attention and until I come up with a nice Critical Gamers news picture, randomness will have to do for now. It's been a few weeks since we have done a Newsapalooza post, so there is some catching up to do. Let's do this!
Victory Point Games has announced the first expansion for the PARSEC, Moons and Monsters, from designer Sean Young. This expansion kit allows players to discover more space around Homeworld, with additional rules, counters, and cards to enhance your Outer Space explorations. Head over to the Victory Point Games website for more details and to order.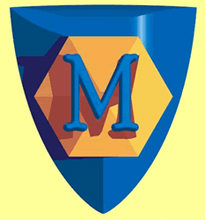 According to an article on ICv2, Mayfair Games has announced that they will be splitting ties with Calliope Games, citing differences in business practice. This means that Mayfair will not be publishing any Calliope Games like Tsuro; however, Mayfair does plan on releasing their own family-friendly titles later this year. Games including White Water, Rocket Jockey, and Badger, Badger will be published through their FunFair line.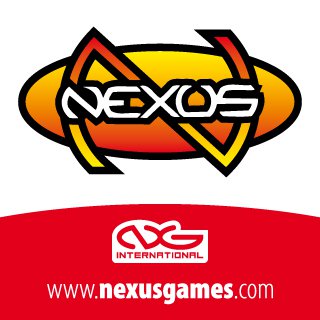 If you are a fan of the Italian publisher Nexus Games International, you can now follow them on Facebook. They will be posting publisher news, updates about works in progress and more. Head over to their page find out more about their latest games, Whitechapel, Dakota, and Magestorm.
First hinted at on the Boardgame Babylon podcast and confirmed on ICv2, Gary Games has announced their first expansion for the deck building hit Ascension: Chronicle of the Godslayer. Scheduled to be released this June, Ascension: Return of the Fallen is slated to be a stand alone expansion for 2 players, but will support up to 6 if combined with the base game.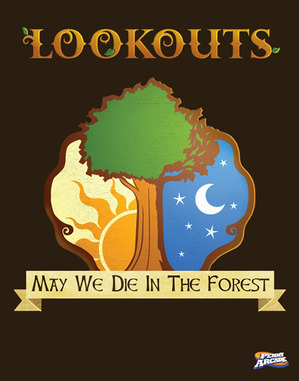 What slipped out during a PAX East panel and was confirmed by a Cryptozoic news release shortly after, Penny Arcade's Lookouts will be coming to board gaming and other media. Not pulling out any stops, the first product to be released will be the Lookouts digital comic book, followed by a deluxe RPG board game, role playing game, and a digital game for the iOS and Android systems. The comic will be available fall 2011, with the board game following in early 2012.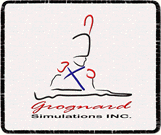 Wargaming fans will be happy to hear that Grognard Simulations has announced that Death Ride Kursk - 3rd Panzer Expansion is now released. The game is offered in 2 versions just like its sister game DRK-Gross Deutschland, a Standard Map and a Deluxe Map Edition. DRK-Gross Deutschland must be owned to play this game. See their website for more details.
Read More in: Board Games | Card Games | Gaming Culture | Gaming News
Share this Article with others:

Related Articles:
Came straight to this page? Visit Critical Gamers for all the latest news.
Posted by Critical Gamers Staff at March 17, 2011 8:10 PM