Wings of War WWI: Famous Aces will Fly its way into your Heart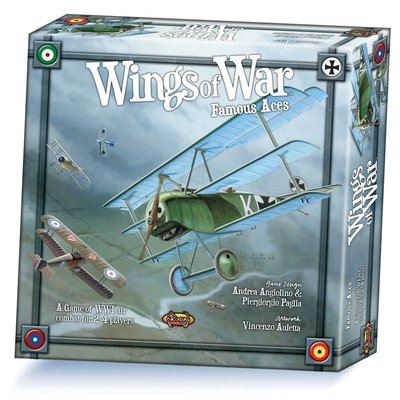 Wings of War WWI: Famous Aces recreates World War 1 aerial combat by using card and board game mechanics. Famous Aces features five exciting airplane types: the Spad XIII, Albatros D Va, Sopwith Camel, Fokker Dr1 and the Sopwith Triplane. Each one was flown by an ace: Baracca, von Richtofen, Rickenbecker, Fonck, Olieslagers and Baker. Released in 2004 by Nexus Games International, it was brought to the US in 2008 by Fantasy Flight Games and has taken its hold on the wargaming and miniatures fans alike. With multiple expansions, miniatures, and booster packs, there is plenty of content to get into.
At Wings of War WWI: Famous Aces
Read More in: Board Games
Share this Article with others:

Related Articles:
Came straight to this page? Visit Critical Gamers for all the latest news.
Posted by Critical Gamers Staff at March 19, 2011 5:18 PM