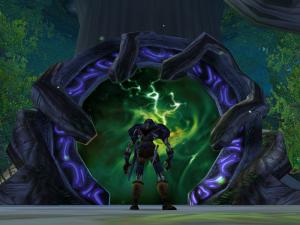 Here's a sweet little... actually quite large site that was brought to our attention from two directions at once over the weekend. The Obsidian Portal is a Wikipedia for RPG players, specifically created for a DM and his/her party to keep track of the story so far, the equipment they've gathered, and the maps they've obtained. Pages include all the Wiki perks such as URL and Image embedding, and of course, all the cross referencing you can muster.

So if you've been looking for a way to disseminate your adventure materials for the next session, or to track all of your past progress to keep track of the story so far, then this is this the site that gets it all done for you. The best thing is that the site has an established set of user rated content, so you can browse and borrow material from DMs that may be a bit craftier than you are - if you care to admit it. Everything from factions, to NPCs, to items and custom rules. There's a library already there, and it's growing even as we speak.
But it's not just a repository to shove stuff into. DMs looking for constructive tools will find it easy to create quick cross reference between concepts and NPCs. Refer to an NPC in a few descriptions, and then link them to a character description entry in your group's own customized wiki. Such consistency and organization won't just earn applause from your players - it'll help you sculpt out a complete world from start to finish, too.
Gotta love the Internets.
PS. Everything that Obisidan Portal is was supposed to be a feature of the D&D; Insider and Gleemax, too, but the slothlike progression of that compendium of tools and the cancellation of the social community piece has caused the official D&D; 4th Edition tools to loosen theirgrip on relevance even further.
Critical Gamers Staff at
Permalink