Tasty Minstrel Games Expands to iPad with Brain Freeze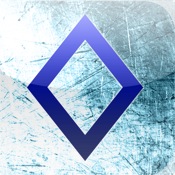 Tasty Minstrel Games has expanded into the digital realm with their first ever iPad release called Brain Freeze. Brain Freeze is a 2-player pattern matching game that requires recognition, speed, and bluffing in order to come away victorious. I like the fact that publishers are working their way to the mobile digital realm which allows us to play and enjoy titles wherever we may go. The great thing about Brain Freeze, it's free! No joke. If you have an iPad and you are looking for some more games to play around with, go get this one, it's a risk free investment. Now if they just released it for the Android as well, darn iPads are so expensive.
At Brain Freeze
Read More in: iPad
Share this Article with others:

Related Articles:
Came straight to this page? Visit Critical Gamers for all the latest news.
Posted by Critical Gamers Staff at July 9, 2011 5:12 PM