FFG's Dust Tactics Mini Painting Contest Winners
We don't normally post specifically about miniatures here at Critical Gamers but that doesn't mean we don't like or appreciate them. Quite the contrary to be exact. It's hard not to point out well designed and manufactured miniatures that are included with titles that are published or call out low quality pieces as well. In addition, miniatures, in their raw form, can add a significant mechanic and/or experience to a game. What adds even greater depth to the gameplay experience of a title that uses miniatures is to turn those raw forms into colorful, realistic (as much as possible) portrayals out of those game elements.
This art form has been around for a while and has a significant community following and many artists have refined their ability to a significant degree. It is contests like the one that Fantasy Flight Games recently had for Dust Tactics that really helps expose some of the best in the community. And even I, with such little artistic ability/eye, couldn't help but want to share what they have produced after seeing the results. So without further ado, the winners from the contest -
Special Mention - Stephane Nguyen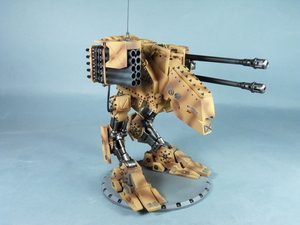 For additional information and pictures head over to FFG's official contest page - Dust Tactics Painting Contest Winners.

Read More in: Gaming Culture
Share this Article with others:

Related Articles:
Came straight to this page? Visit Critical Gamers for all the latest news.
Posted by Critical Gamers Staff at July 7, 2011 9:53 PM