An Open Letter to Victory Point Games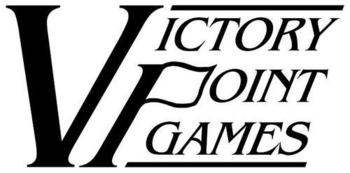 Dear Alan Emrich and Victory Point Games,
You have recently announced plans to expand to the digital application realm in a recent news post - 3 July Update That Was the Fortnight That Was VPG's "Appy" Future. First, I applaud you for your plans to expand to an area that is outside of your business model and is one of the fastest growing markets out there. As an avid video and tabletop gamer, the proposition of being able to do both is highly appealing as such a creation would be the best of both worlds to me. While I currently find the digital realm somewhat void of solid tabletop to digital translations, I believe with the proper vision and development, this won't be an issue for much longer. That being said, I implore you to take a thorough examination of porting your States of Siege solitaire line to the digital media. The solitaire functionality of the lineup with the typically single player of the mobile digital devices makes for a perfect marriage of playability and portability. We here at Critical Gamers would like to thank you for taking a risk to appease us gamers who enjoy your products and want to take them with us wherever we may go.

Read More in: Gaming Culture | Gaming News | iPad | iPhone
Share this Article with others:

Related Articles:
Came straight to this page? Visit Critical Gamers for all the latest news.
Posted by Critical Gamers Staff at July 18, 2011 11:38 PM