Pastiche is a Mensa Select Winner for 2011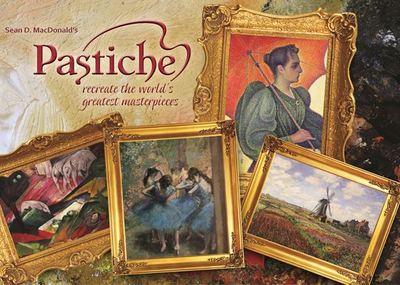 Members of Mensa get together at the Mensa Mind Games and announce 5 titles that earn their prestigious Mensa Select award. The award is given to games that are "original, challenging and well designed" and that is exactly what you get with Pastiche. An innovative title that takes the players into the world of art, which is seldom traveled in our industry. Players must combine primary colors to create the appropriate palette required for one of 34 of the most exquisite European artworks of the last six centuries. This beautiful game has been heralded by many to be one of the best family gateway games since Alan Moon's Ticket to Ride.
At Pastiche
Read More in: Board Games | Gaming News
Share this Article with others:

Related Articles:
Came straight to this page? Visit Critical Gamers for all the latest news.
Posted by Critical Gamers Staff at May 15, 2011 11:25 AM