Warparty Available on Kickstarter!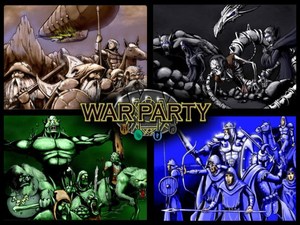 If you have been around Critical Gamers in the last month or so, you might have seen a post for Warparty, an independent title out of Connecticut, and if you haven't seen it, then you need to! (here) In that link are additional links to a 4 part write up about my experience playing the game during Total Con back in March. I am excited to tell you all that Warparty is available for funding on Kickstarter. I'm a little late to the bandwagon, but there are still 32 days left and it is almost halfway to its goal. There is plenty of information about the title on my write up and on the Kickstarter page, so make sure you read about it! It is a fantastic mix of town building, resource management, rpg, exploration, and head to head battles. Go watch the video and support this project!
At Warparty
Read More in: Board Games | Gaming News
Share this Article with others:

Related Articles:
Came straight to this page? Visit Critical Gamers for all the latest news.
Posted by Critical Gamers Staff at October 30, 2011 5:50 PM