Magestorm's First Expansion Announced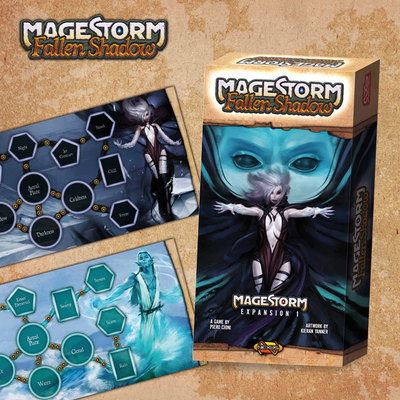 Italian publisher Nexus Games International (Letters from Whitechapel, Dakota), has announced Fallen Shadow, the first expansion for the hit fantasy wargame Magestorm. Fallen Shadow brings two new mages, the Water Mage and the Dark Mage, new terrain tiles, and new scenarios to the table. The Water Mage will utilize the life-sustaining property of water for healing purposes while the Dark Mage will harness the powers of frost and shadow. Fallen Shadow will also contain the first nighttime scenario and the new mechanic of condition cards which will modify a battle as terrain does but it effects the whole battlefield. Visit the Nexus Games announcement page for additional information on the upcoming expansion!
Read More in: Board Games | Gaming News
Share this Article with others:

Related Articles:
Came straight to this page? Visit Critical Gamers for all the latest news.
Posted by Critical Gamers Staff at April 20, 2011 8:14 PM