Kickstarter Projects Worth Backing! Pt. Deux

Go figure, as soon as I post about some great Kickstarter projects, three more pop up that have many people excited. I can't say that I am surprised, really, as the amount of unbelievably creative people in our industry is nearly unrivaled. So if you enjoy being the first one on the block to have the latest products, I highly suggest that you check out the following projects.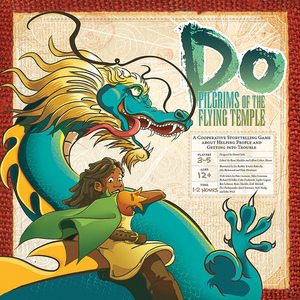 Do: Pilgrims of the Flying Temple is a collaborative storytelling game by Daniel Solis (Happy Birthday, Robot!, Alien Among Us). Inspired by Avatar: The Last Airbender, The Little Prince, Keno's Journey, and Dear Abby, Do is about a story of young travelers experiencing different worlds, getting into trouble, and helping strangers during their journey. Do uses an interesting color mechanic to determine which direction the story will take during your phase of the storytelling. Add in some fantastic art and simple mechanics, Do: Pilgrims of the Flying Temple looks to be a fun, light-hearted game for many ages.
At Do: Pilgrims of the Flying Temple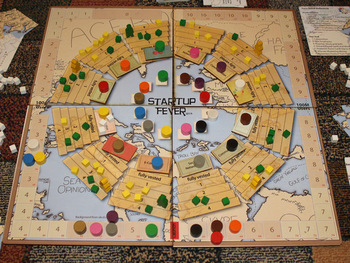 One of the things that was missing from the last post was a board game. Unfortunately when I was researching projects before, there wasn't any of note, but then came along Startup Fever. Created by Louis Perrochon, Startup Fever takes Silicon Valley web startups and puts them in a Euro game. This game is all about controlling resources to build a successful, which in this case is your employees. Also, if you haven't noticed already, the map in the background was taken from XKCD and is used under the creative commons license and will not be used in the retail game.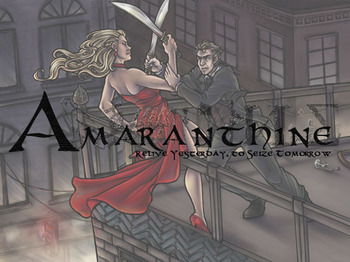 Finally there is Amaranthine, created by David A Hill Jr. Some of you might recognize his name from his previous work on Maschine Zeit or from his 2010 PAX East panel, Design an RPG in an Hour. Amaranthine is all about the once in a lifetime moments of our lives that hold special meaning and reliving them over and over again. Also, it is not necessarily about the victory, but the path.
At Amaranthine
Read More in: Board Games | Gaming Culture | Gaming News | RPGs
Share this Article with others:

Related Articles:
Came straight to this page? Visit Critical Gamers for all the latest news.
Posted by Critical Gamers Staff at April 11, 2011 6:01 AM