Play Cosmic Encounter Online for Free!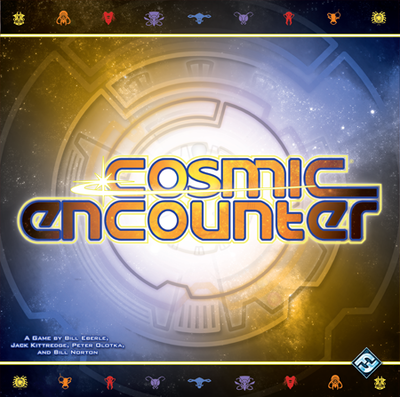 Cosmic Encounter has been around since 1977 and has existed in many incarnations from many different publishers, Fantasy Flight Games being the most recent. What is interesting is that it also exists in an online format and while this may not be news, I don't believe that it is widely known. Launched by one of the original designers, Peter Olotka, the site uses a free-to-play model where you can play the game for free in a limited capacity as long as you would like, but must pay in order to access the additional content. I think this is a fantastic business model for the online game as it allows players to try, as much as they want, before buying and they can choose what level of buying they wish. Also, if you have never played Cosmic Encounter before, don't fret, there is an excellent tutorial that will teach you the basics. So if you love Cosmic Encounter, enjoy free online games, or have always wanted to play, check out the Cosmic Encounter Online website and give it a play!
Read More in: Board Games | Gaming News
Share this Article with others:

Related Articles:
Came straight to this page? Visit Critical Gamers for all the latest news.
Posted by Critical Gamers Staff at April 13, 2011 7:35 AM