GMT Games Expands Relationship with Victory Point Games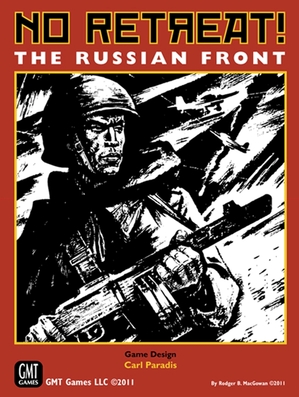 GMT Games announced in their newsletter email today, that they plan on expanding their relationship with Victory Point Games after the resounding success of the No Retreat: The Russian Front Deluxe Edition. The deluxe edition included a mounted board, bigger counters, and a color treatment. The two groups are now coordinating to take some of VPG's more successful titles and giving them the same deluxe treatment. The next title to get the treatment and hit the P500 list will be Circus Train: Deluxe Edition. There are also plans on adding two more titles by the end of year and a one more mid to late 1st quarter of next year. If you are a fan of VPG and GMT like I am, this should be a marriage made in heaven.
Read More in: Board Games | Gaming Culture | Gaming News
Share this Article with others:

Related Articles:
Came straight to this page? Visit Critical Gamers for all the latest news.
Posted by Critical Gamers Staff at August 24, 2011 8:09 PM