Looking for a Good Quiz Party Game?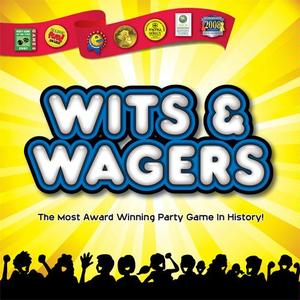 Wits&Wagers; is a fast-paced party game with a unique combination of trivia, gambling, and social interaction. You're always involved in the action because everyone answers every question and each player bets on who they think is closest to the correct answer. So while you might not always give the right answer, that doesn't mean you can't profit. Wits&Wagers; has won the MENSA Best Mind Game for 2006 and is a great party game as it can be played by 3-7 players, ages 10+.
At Wits&Wagers;
Read More in: Party Games
Share this Article with others:

Related Articles:
Came straight to this page? Visit Critical Gamers for all the latest news.
Posted by Critical Gamers Staff at August 22, 2011 10:15 PM