Walking Dead Video Game to be Released Q4 2011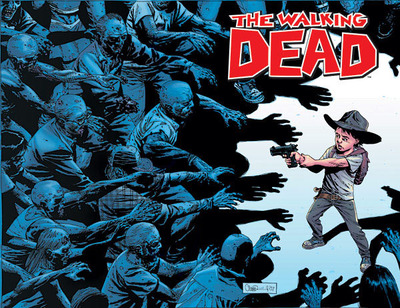 Fans of the comic books, AMC series, and zombie fans in general, will be excited to know that Robert Kirkman, creator of the Walking Dead, has announced a partnership with Telltale Games (Sam & Max, Back to the Future) to create a "multi-year, multi-platform, multi-title" video game series based off of the franchise. Specifics weren't announced but it appears to be heading to most of the major gaming platforms such as PC/Mac, consoles, handhelds, mobile, and social media outlets. No official release date has been announced but Telltale Games is expecting a Q4 2011 release.
Head over to IGN for the breaking news and an interview with creator Robert Kirkman.
At IGN.com
Read More in: Gaming Culture | Gaming News
Share this Article with others:

Related Articles:
Came straight to this page? Visit Critical Gamers for all the latest news.
Posted by Critical Gamers Staff at February 17, 2011 9:10 PM