Newsapalooza - Critical Gamers 2/16/11
With the 2011 Toy Fair in New York nearing its end, news abounds among the analog gaming and toy industries. Instead of devoting an individual entry per news article, we are just going to give it to you lottery style, one lump sum (minus the ridiculous taxes). Please feel free to comment about the articles in the comments fields below. We are looking for input on the types of articles you are interested in so we can keep the content relative and fresh. Any input would be greatly appreciated and we at Critical Gamers thank you for your patronage.
Alderac Entertainment Group, most commonly recognized for their Tomb and Thunderstone series of games, are currently working on a vampire themed trading card game called Nightfall. AEG has been kind enough to send us another preview card, Zacharias Sands pictured above, and a first look at the rule set which can be downloaded as a .pdf file. Check out their website for more details.

At Nightfall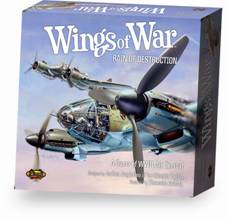 At the 2011 Spielwarenmasse Toy Fair in Nuremberg, Germany, Nexus Games International has announced that they will be extending their Wings of War game series. The updates will cover the First and Second World War series and produce additional miniatures. Visit their site for more details.
At Wings of War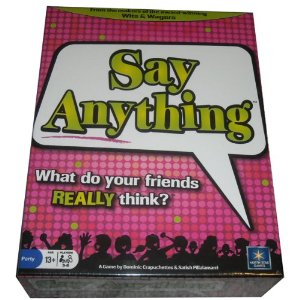 At the International Toy Fair in New York, North Star Games, who brought you the hits Wits & Wagers and Say Anything, has announced the release of Say Anything Family. Following in the footsteps of Wits & Wagers Family, this release is tailored specifically for family fun. With 360 questions on topics the kids will love, North Star Games is looking to make a name for themselves in the family market.
Some pretty sweet news for fans of Gary Games and Ascension: Chronicle of the Godslayer as they have just announced a partnership with Incinerator Studios to bring the Ascension franchise to the iOS platform (iPod Touch, iPad, iPhone). Look for it in the App Store in May 2011.
This is a little off topic for us at Critical Gamers, but since we love Steven Spielberg and Dark Horse comics, we had to include the first trailer for their upcoming epic television series called Falling Skies. It is a ten week television event that opens in a post alien invasion/destruction that pits humans against aliens in a fight for survival. Think about it, what would you do to survive something like this? Personally, I think we would teach them how to playRace for the Galaxy and show them how to really control the universe. Check out the trailer below.
Read More in: Board Games | Card Games | Collectable Card Games | Gaming Culture | Gaming News
Share this Article with others:

Related Articles:
Came straight to this page? Visit Critical Gamers for all the latest news.
Posted by Critical Gamers Staff at February 16, 2011 8:00 AM