Design Your Own Ticket to Ride Map and Win $10,000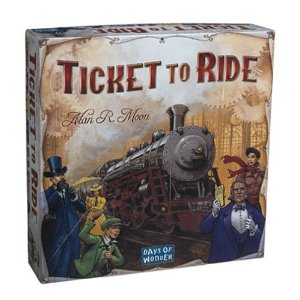 In preparation for their 10 year anniversary, Days of Wonder (DoW) has announced a $10,000 design contest. Contestants must design their own Ticket to Ride map and DoW will select the best fan-made map to win. The winner will receive $10,000 and the map will be added as part of a Ticket to Ride Map Collection to be revealed at Essen Spiel 2011, alongside new maps designed by Ticket to Ride creator Alan R. Moon. For official rules and entry form, visit the Days of Wonder design contest page.
At Days of Wonder $10,000 Map Design Contest
Read More in: Board Games | Gaming Culture | Gaming News
Share this Article with others:

Related Articles:
Came straight to this page? Visit Critical Gamers for all the latest news.
Posted by Critical Gamers Staff at February 14, 2011 8:55 AM