WoW TCG Blood of the Gladiators Previews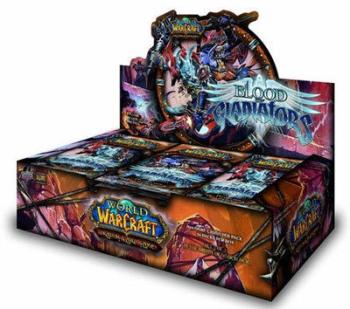 It's that time of year again -- another World of Warcraft TCG expansion looms on the horizon. The Blood of the Gladiators is the middle set to the PvP Cycle that started back in fall 2008 with Drums of War, with the subfocus now directed toward the carefully constructed group combat of Arena teams.
And with it comes a new Ally type: Arena Ally. These guys are new versions of allies past, sporting Arena gear familiar to WoW MMORPG players, and retooled to buff other allies (spposed team mates). While it's true that we probably wont see many Arena Allies outside oft this cycle, at least they be slid into any deck of the past or the future. That makes them many more times useful than last year's ho-hum Servants of the Betrayer decks, which haven't aged well. They're now entombed in our Temple of Forgotten WoW cards (ie: collecting dust beneath our spare night stand.)
Now if you would have asked us .. oooh... just last week actually, we wouldn't have been really too excited about another WoW TCG expansion was just around the corner. After all, Drums of War last fall was overshadowed by the then impending release of WoW Minis, and we're we're still haven't gotten over our ho-hum blues associated with the launch of that mediocre release.
But after we started delving into the Official Preview Articles, our pulse began to quicken. There really does seem like theres a lot of good stuff coming down the pipe, and it's very flexible. There's a lot of cool things going on here: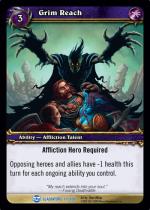 Not to be confused with Neutral allies, which have been around since the dawn of time of course. These guys are affiliated with both alliance and horde, which means that any cards you have that buff horde allies or alliance allies can be applied to both. Additionally, these guys seem to not only buff both factions themselves, but some allow you to capture your opponents allies, and then give your new bretheren a swift kick in the butt with a buff, too. Sweet.
Of course, they're epics, so good luck getting 'em. [Read More]