Minecraft Developer Announces New CCG/Board Game

Mojang, the company founded from the massive indie success of Minecraft, has announced, at GDC this week, that they are working on a new game called Scrolls. John Walker over at Rock, Paper, Shotgun was fortunate enough to get to visit the Mojang headquarters in Stockholm, Sweden, and get a sneak peak of the game and interview with the guys. According to interview, the game will be a mix of a collectible card game and board game, but played on a PC or Mac. The player will take their set of cards and play them against what is happening on a board. This seems like an interesting meld of three different genres/industry and will have to see what Mojang is able to come up with considering the current state of the online CCG market. Head over to Rock, Paper, Shotgun and check out the interview with Mojang and find out for yourself about Scrolls.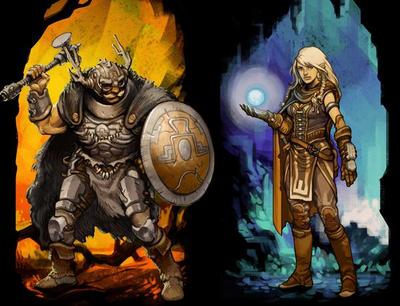 Read More in: Board Games | Collectable Card Games | Gaming News
Share this Article with others:

Related Articles:
Came straight to this page? Visit Critical Gamers for all the latest news.
Posted by Critical Gamers Staff at March 2, 2011 7:47 PM