World of Warcraft TCG Put On Life Support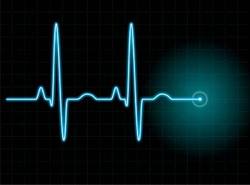 Word came out last month that Upper Deck Entertainment (the current publisher of the World of Warcraft Trading Card Game) was sued last month by Konami. Apparently there was some allegation that Upper Deck had counterfeited Yu Gi Oh cards in China and were brining them into American Markets. Yikes. The lawsuit ended in a settlement, which doesn't bode too well for Upper Deck's Innocence.
We don't know the details. We don't care about the details. Whats important is that Blizzard Entertainment (who owns all things World of Warcraft) took notice and decided that it was time they ended their deal with Upper Deck. We assume that this wasn't a trust issue, but more a deal was truck to cut risks from both sides, with Upper Deck pouring millions of dollars out in the settlement and all.
So where does that leave the World of Warcarft TCG? Good question. As of now we don't know. The good news is that Blizzard has created a New WoW TCG Forum in their standard World of Warcraft gaming site. There are only two official posts in there, and one quickly notes that Blizzard has started shopping around for a new card publisher:
---

"As some of you may already be aware, we will not be renewing the World of Warcraft: The Trading Card Game license with Upper Deck. We want to assure you that we are committed to supporting the TCG, and players can look forward to new content and strong organized play support in the near future. We will share additional details about the game's transition to a new partner as soon as possible. For those awaiting tournament prizes, we will ensure you receive them."

---
We'll keep you posted once we have word where the WoW TCG lands. We hope it land gently. Oh please land gently.. we love that game.
In the meantime it might be wise to blow all your Upper Deck Points on that Ogre Costume while you still can.
Read More in: Collectable Card Games | Gaming News
Share this Article with others:

Related Articles:
Came straight to this page? Visit Critical Gamers for all the latest news.
Posted by Critical Gamers Staff at March 15, 2010 5:05 PM