Fantasy Flight Games Event Center Games Sale!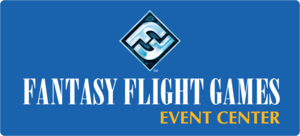 If you live near or plan on visiting Roseville, Minnesota from tomorrow, May 17th to the 22nd then I highly suggest you stop by the Fantasy Flight Games Event Center for their Spring Forward Sales event. FFG will be offering fantastic deals on their extensive catalog and their partners: Games Workshop, Cipher Studios, Nexus Games, and Sophisticated Games. You can expect discounts of 50% or more on hundreds of the titles and if you get a ridiculous deal, make sure you buy some for us!
More information can be found at Fantasy Flight Games Event Center website
Read More in: Cheap Deals & Sales | Gaming Culture | Gaming News
Share this Article with others:

Related Articles:
Came straight to this page? Visit Critical Gamers for all the latest news.
Posted by Critical Gamers Staff at May 16, 2011 11:57 PM