Newsapalooza - Critical Gamers 6/11/11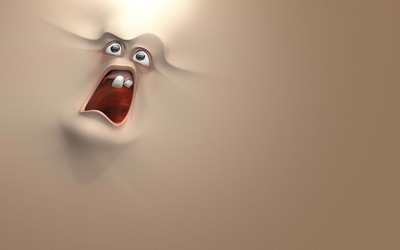 Dear fans, it has been 4 months since my last newsapalooza and for this I apologize. These last few days in June has been big for newsletters and announcements and in order to get them in, I feel that a newsapalooza is in order. There's lots of news to cover, so we may as well get started.
Pre-orders for Confusion: Espionage and Deception in the Cold War ends 6/12 at noon EDT! If you want your copy shipped as early as June 13th, then you need to order it ASAP! Otherwise the estimated ship date for regular purchases will be in August. In addition to Confusion pre-orders shipping out on the 6/13, the Survive: Escape from Atlantis! mini-expansion that adds 1-2 additional players will also be shipped out. However, Stronghold Games warns that there is a possibility that there will not be enough stock as they only received a partial shipment.
At Confusion: Espionage and Deception in the Cold War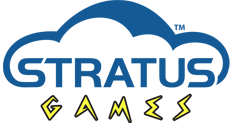 Eruption, the latest game from Stratus Games is now available for pre-orders. A volcano has just erupted in the middle of your island and lava is flowing towards your previously peaceful village. You must protect your village as lava springs up and flows towards your family and friends by directing the lava away building walls of varying materials.
In addition, Gold Mine has been awarded the Parent's Choice award, congratulations Stratus Games!
At Eruption
Issue 30 of the Z-Man Games newsletter is now available at the Z-Man Games website. The issue focuses on three upcoming titles with The Ares Project, Undermining and Quest: A Time of Heroes. Each game covering a different genre with The Ares Project covering a RTS style head-to-head card game, Undermining taking the resource management route, and Quest: A Time of Heroes being the RPG in a box. Any way you want to look at it, Z-Man has some great titles coming up for all different players.
At Z-Man Games Newsletter - Issue 30
Now here's something that wargamers want to hear. Victory Point Games has announced the release of Gettysburg: The Wheatfield, the long-awaited miniatures board game. What makes Gettysburg, the first of the Tattered Flags series, special is that it is a dual purpose game which allows the player to use miniatures on the board instead of the provided "Stands". Gettysburg has been designed in such a way to introduce players to basic wargaming systems like organization, fire and morale, and maneuvers. VPG also promises to expand the detail and accuracy of the Tattered Flags system with future releases. We can't wait.
Pirate Versus Pirate has been awarded the Mensa Select Award for 2010. Pirate Versus Pirate was released by Out of the Box Publishing and is a game for 2-3 players, aged 8
+, that pits three different bands of pirates against each other in a race to conquer an island brimming with gold and silver. In a strategic game of positioning, the pirates must think fast and act quick to eliminate the competition. Congratulations to Out of the Box Publishing!

Dominant Species card game has successfully made it's 500 order requirement on the GMT Games P500 list and will be added to the pre-Christmas production order. Dominant Species is a fast-playing card game that pits different types of species against each other in a massive struggle that can mean extinction during the end of a great ice age. The six major animal classes, mammal, reptile, bird, amphibian, arachnid, and insect must use the terrain and events to increase their influence in a biome.
Read More in: Gaming News
Share this Article with others:

Related Articles:
Came straight to this page? Visit Critical Gamers for all the latest news.
Posted by Critical Gamers Staff at June 11, 2011 11:59 PM