Gamewright Announces New Port-a-Party Game Line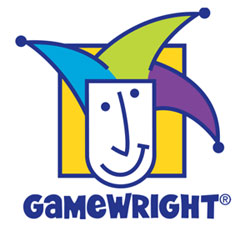 Gamewright (Forbidden Island, Rory's Story Cubes) has recently announced a new game line that focuses on portability and quick fun. Dubbed the "Port-a-Party" line of games, this month will see Joe Name It and Who Would Win titles released. Joe Name it features a fast-playing "name it to claim it" quiz game that will find out if you are smarter than the average Joe. Who Would Win looks to take that age old question and twist it around a bit. Like "who would win a shuffleboard match: Bob Marley or Confucius?" Players must convince the judge their answer is the best.
At Joe Name It
At Who Would Win
Read More in: Board Games | Card Games | Gaming News
Share this Article with others:

Related Articles:
Came straight to this page? Visit Critical Gamers for all the latest news.
Posted by Critical Gamers Staff at May 11, 2011 8:21 PM