Forbidden Island Nominated for Spiel de Jahres 2011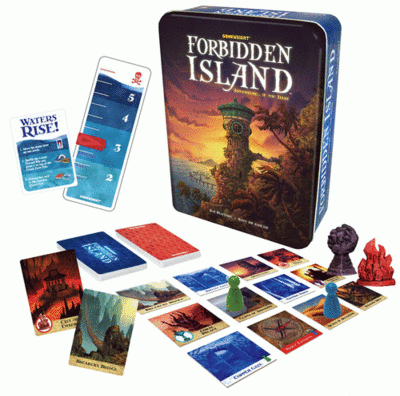 The 2010 hit game Forbidden Island, designed by Matt Leacock (Pandemic) and published by Gamewright, has been nominated for the prestigious Spiel de Jahres (Game of the Year) award for 2011. The nominations were released earlier today and Forbidden Island is nominated among two other greats in Qwirkle and Asara.
Here is the full list of Spiel de Jahres Nominees for 2011 -
Forbidden Island
Qwirkle
Asara
Kennerspiel de Jahres -
7 Wonders
Strasbourg
Lancaster
Kinderspiel de Jahres -
Da ist der Wurm drin
Die kleinen Zauberlehrlinge
Monster-Falle
Read More in: Board Games | Gaming Culture | Gaming News
Share this Article with others:

Related Articles:
Came straight to this page? Visit Critical Gamers for all the latest news.
Posted by Critical Gamers Staff at May 24, 2011 9:37 PM