Politics Now On Kickstarter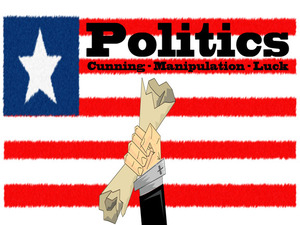 A couple of weeks ago we brought you a review of a indie title called Politics (here). As a quick synopsis, it was a pretty ruthless title that had a great foundation but needed a little more content, more substance, to really pull it to the next level. Well, not less than a month later, the designer has heeded our advice and raised the bar. It is time to head to Kickstarter and support this project.
At Politics
Read More in: Card Games | Gaming Culture
Share this Article with others:

Related Articles:
Came straight to this page? Visit Critical Gamers for all the latest news.
Posted by Critical Gamers Staff at August 16, 2011 11:52 PM