MTG: New Phyrexia Prerelease Events and Free Comic Book Day Tomorrow!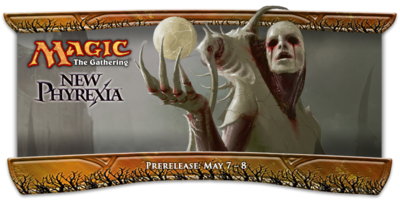 Nerds and Geeks rejoice! Tomorrow is a great day for all of us. Not only is it Free Comic Book Day but gaming stores all over the world will be holding New Phyrexia prerelease events giving us TCG fans a look at the new set a week before the decks go on sale. In addition, players will receive the exclusive Sheoldred, Whispering One promo card (while supplies last) just for experiencing the latest Wizards of the Coast offering. If you can, I suggest you attempt to attend one of the larger regional events which will offer additional attractions such as single-card dealers, artist signings, and Magic game celebrities. Please note that the attractions will vary upon each location so check the Regional Prerelease Schedule for any available regional events near you.
For more information regarding Free Comic Book Day, head over to the official website at www.freecomicbookday.com.
For more information about what New Phyrexia Prerelease events are happening near you and additional information about the events, visit Wizards of the Coast information page - New Phyrexia Prerelease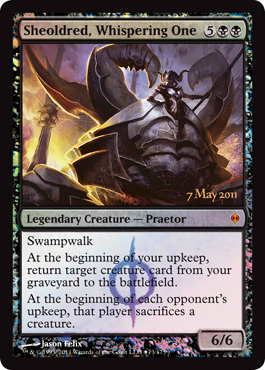 Read More in: Card Games | Gaming Culture | Gaming News
Share this Article with others:

Related Articles:
Came straight to this page? Visit Critical Gamers for all the latest news.
Posted by Critical Gamers Staff at May 6, 2011 9:10 PM