Next D&D; Board Game: The Legend of Drizzt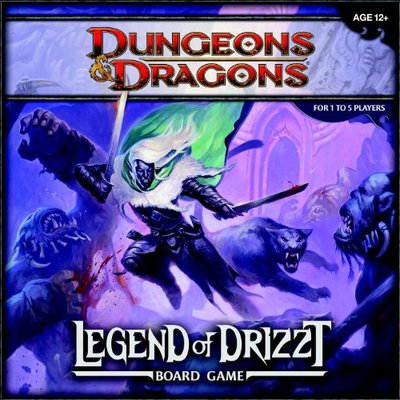 In the wake of the Conquest of Nerath release, details about the next Dungeons & Dragons are beginning to leak out. First we know it is going to be called The Legend of Drizzt and will be based around the adventures of Drizzt Do'Urden from R.A. Salvatore's best selling Forgotten Realms series. We also know that LoD will be compatible with both the Castle Ravenloft and Wrath of Ashardalon titles and should be available this October. What we don't know is what other heroes will be available beside the legendary drow ranger, but we have speculation based off hints -
Wulfgar - A human barbarian
Catti-Brie - A human who has been known as both being proficient with archery and spell casting in different books
Regis - A halfling rogue
Even without the hints of such prominent supporting heroes, having such a strong story behind the game will undoubtedly increase anticipation for release. If Wizards of the Coast can find ways to incorporate and engross players into the story while playing and keep with the solid mechanics that has made Ravenloft and Ashardalon successful, then I expect a runaway hit that will stand out from their existing lineup. We will just have to wait until October to find out.
Read More in: Board Games | Gaming News
Share this Article with others:

Related Articles:
Came straight to this page? Visit Critical Gamers for all the latest news.
Posted by Critical Gamers Staff at June 27, 2011 6:00 AM