News, News, and More News - Critical Gamers Feb 5, 2011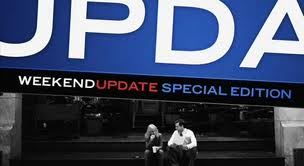 Coming off the great success of 2010 such as Forbidden Island, Rory's Story Cubes, Hansa Teutonica, Washington's War, and Dominion: Prosperity, 2011 is also off to a great start for the analog gaming industry. With New York Toy Fair, Game Summit '11, and PAX East just around the corner, us fans of the gaming space can be sure to catch plenty of release announcements, prototype demonstrations, and product releases in the next coming months. To help get the ball rolling on all the awesomeness that is bound to hit us, here is a sample of what to expect in 2011.
The Settlers of Catan 15th Anniversary Edition is in stores now! This is a special limited wood edition bears fine artwork from Michael Menzel. Enjoy this special, limited production-suitable for travel or your nicest coffee table-with friends or family for many decades to come.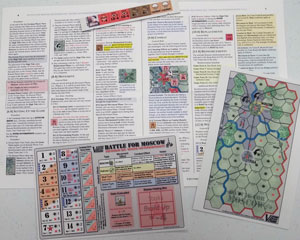 Victory Point Games has released an expansion kit for Battle for Moscow, based off the Battlesson rule set. This kit contains new game pieces and two new scenarios where play extends into 1942.
Alderac Entertainment Group is giving us a first look at their upcoming TCG Nightfall. Sir John Travail is your typical vampire living the good life and looks to bring some acceleration to your game play. Nightfall is set to be released sometime this year so expect plenty of previews and news in the upcoming months.
At Nightfall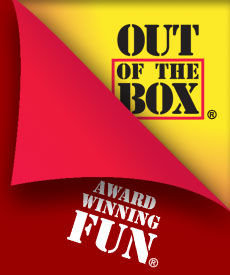 Out of the Box Publishing, creators of the massive hit Apples to Apples, will be introducing three new games at the NY Toy Fair in a few weeks from now. Two party games, Faux•Cabulary and Shake N' Take, and a children's card game, Bug Out.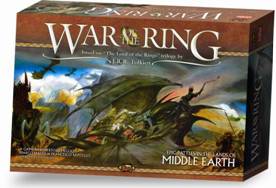 In addition to the recently released Dakota, Magestorm and Letters from Whitechapel, the Italian games publisher Nexus Games International will present its major projects for 2011 at the International Toy Fair in Nuremberg, Germany this weekend. We can expect announcements for the new edition and republishing of War of the Ring, a new children's game, Micro Monsters, and several expansions for Nexus' game lines such as the first expansion to Magestorm, titled Falling Shadows.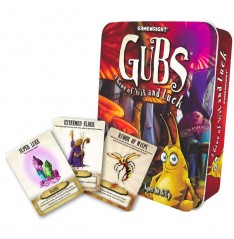 Gamewright has announced the immanent release of a new imaginative card game called GUBS. Previously self-published by inventor Cole Medeiros, Gamewright has picked up the world-wide rights and plans to unveil a redesigned version along with seven other games at the NY Toy Fair.
At Gamewright
There is plenty to talk about in the analog gaming space for 2011 and be sure to continue to stop by Critical Gamers to catch up on the latest news, reviews, and product spotlights.
Read More in: Board Games | Card Games | Gaming News | Variants
Share this Article with others:

Related Articles:
Came straight to this page? Visit Critical Gamers for all the latest news.
Posted by Critical Gamers Staff at February 5, 2011 7:00 AM