Letters From Whitechapel - A Cat and Mouse Game of Jack the Ripper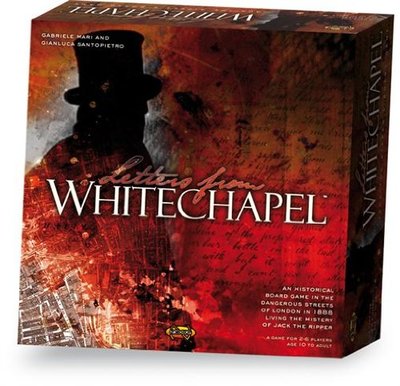 Jack the Ripper. Everyone knows the name, everyone knows about what occurred during those tense nights in 1888 in the district of Whitechapel. Not everyone knows about the cat and mouse game that occurred between the Ripper and the police of Scotland Yard. This meta game is what At Letters From Whitechapel from Nexus Games is all about. One player plays Jack and secretly tries to move about Whitechapel while the other players control the police trying to trace Jack's movement, pinpoint his hideout and make an arrest before he makes it back. This game has a fairly mature theme so please take consideration when playing with a younger audience but it is listed as 14+ by Nexus Games. This 2-6 player title takes about 90 minutes to setup and play. Stay tuned to Critical Gamers for a full review on Letters From Whitechapel in near future.
Read More in: Board Games | Gaming News
Share this Article with others:

Related Articles:
Came straight to this page? Visit Critical Gamers for all the latest news.
Posted by Critical Gamers Staff at June 22, 2011 10:00 PM