Zombie Dice Will Have You Rolling for Brains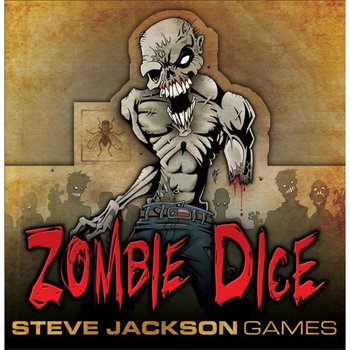 Zombie Dice is a fun, easy to learn, and quick to play action packed dice game published by Steve Jackson Games in 2010. It is a 3-8 player game that takes about 10-20 minutes to play. Zombie Dice is a great party game and with the zombie theme, everyone should be having a blast in no time. For only $10 you can't go wrong.
At Zombie Dice
Read More in: Odd Games | Party Games
Share this Article with others:

Related Articles:
Came straight to this page? Visit Critical Gamers for all the latest news.
Posted by Critical Gamers Staff at March 25, 2011 6:50 PM