30 Pounds of D&D; Nostalgia for Forty Bucks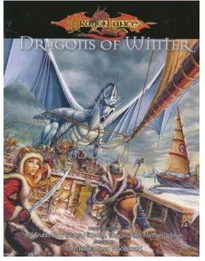 Todays' Tanga.com Gaming Sale of the Day is quite an interesting nugget. Instead of being a mainstream game, or an standard overstock item, its actually a grab bag of RPG history. The Massive Dungeons & Dragons Dragonlance RPG Lot includes the following laundry list of materials:
War of the Lance hardcover supplement
Tasselhoff's Map Pouch: Legends loose/folio accessory
Tasselhoff's Map Pouch: Age of Mortals loose/folio accessory Spectre of Sorrows softcover module
Races of Ansalon hardcover supplement Lost Leaves From the Inn of the Last Home softcover supplement
Legends of the Twins hardcover supplement
Holy Orders of the Stars hardcover supplement
Dragons of Winter softcover module
Dragons of Spring softcover module Dragons of Krynn hardcover supplement
Dragons of Autumn softcover module Dragonlance Dungeon Master's Screen
Dragonlance Campaign Setting hardcover supplement
Bestiary of Krynn Revised edition hardcover supplement
Age of Mortals hardcover supplement
Read More in: Cheap Deals & Sales | RPGs
Share this Article with others:

Related Articles:
Came straight to this page? Visit Critical Gamers for all the latest news.
Posted by Critical Gamers Staff at March 9, 2010 9:40 AM