AEG Announces Expansion for Nightfall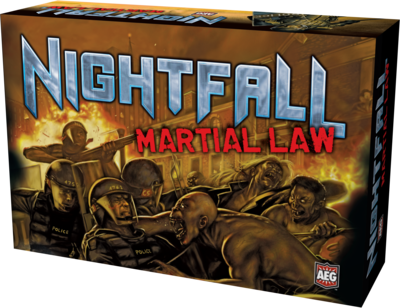 Hot on the heels of the release of Nightfall, the highly received card game, Alderac Entertainment Group (AEG) has announced a stand-alone expansion called Martial Law. Martial Law will bring an additional 300 cards of new spell powers, vampires, werewolves, hunters, and ghouls. The expansion also adds the new "Feed" mechanic adding new tactics and strategies. Martial Law looks to continue the story as well as expand the game and will contain the great art we have come to expect from Nightfall. Expect Martial Law to be available for purchase in July 2011.
Read More in: Card Games | Gaming News
Share this Article with others:

Related Articles:
Came straight to this page? Visit Critical Gamers for all the latest news.
Posted by Critical Gamers Staff at March 31, 2011 8:26 PM