Wargaming Fans Rejoice at the Latest Death Ride Kursk Release from Grognards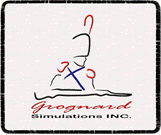 From the Grognard's release announcement -
Death Ride Kursk - 11th Panzer (DRK-11Pz) expands on the DRK series and will be released by 28 May. This game covers the operations of the 11th Panzer Division, as part of the XXXXVIII Panzer Korps, as the right flank of Gross Deutschland during the Battle of Kursk. Players do not need to own the DRK-GD game to play this as it uses different maps. 11th Panzer parallels Gross Deutschland north toward Oboyan and Kursk. The division ran into 31st Tank Corps and elements of the 309th Rifle, 52nd and 13th Guards Rifle Divisions. The game features such rules as Overwatch, Patrols, Reserves, and uses obstacles extensively. Elite forces in this game include the Red Army Guards (52nd and 13th GRDs) that are shoved into the battle.
Head over to the Grognard's Simulations, Inc. website for more details - GSI Death Ride Kursk - 11th Panzer
Read More in: Board Games | Gaming News
Share this Article with others:

Related Articles:
Came straight to this page? Visit Critical Gamers for all the latest news.
Posted by Critical Gamers Staff at May 28, 2011 3:33 PM