November 13th 2010 is National Board Gaming Day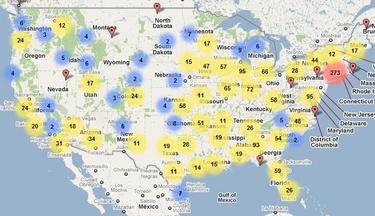 Now here's a movement that we could get behind. Tomorrow in libraries across the United States kids will be able to join together for gaming goodness in what we hope will be a reoccurring national day of gaming. We're not just talking one or two cities, but 1,800 different libraries across the country. How brilliant is this?
Here are some of the details:
---

"Libraries will offer a variety of activities throughout the day, including modern board games, traditional games (such as chess and checkers) and two national video game tournaments that will pit players at dozens of libraries against each other for bragging rights to the ultimate Rock Band and Super Smash Bros. Brawl crowns.

Through a generous donation from North Star Games, 1,500 of the participating libraries are receiving a free copy of the game Wits & Wagers Family, specifically for play during National Gaming Day."

---
You can easily check here for libraries near you. For more information check out the official announcement here.
This of course begs the question: why isn't there a library for games? Is your game night coming up ? Check out a game and bring it back the day after! We smell a franchise brewing.
Read More in: Board Games | Card Games | Gaming Culture
Share this Article with others:

Related Articles:
Came straight to this page? Visit Critical Gamers for all the latest news.
Posted by Critical Gamers Staff at November 12, 2010 3:50 PM