Farmville's Got Nothin' on Agricola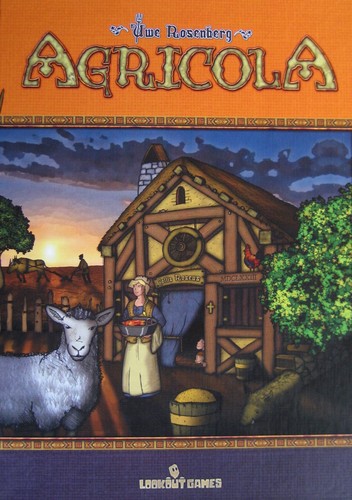 Released in 2007, Agricola, which is Latin for "farmer", has quickly become one of the greatest board games around. It ranked as the number 3 top board game on the massive board game database and community site Board Game Geek and won the prestigious Spiel des Jahres (Game of the Year in German) "Complex Game" Winner in 2008. In Agricola, you start out as a farmer in a small wooden shack with you and your spouse. It is up to you to plow and sow your fields, grow your crops, add and tend your livestock, collect resources, while upgrading your house and producing children. With all of the deck expansions, the Farmers of the Moor expansion, and all of the meeples that you can buy, there is a lot of replayability and customization that comes along with the game. This game is a blast to play and is a staple for many board gaming conventions and gatherings.
Read More in: Board Games
Share this Article with others:

Related Articles:
Came straight to this page? Visit Critical Gamers for all the latest news.
Posted by Critical Gamers Staff at April 7, 2011 9:10 PM