Get the Latest Each Week from BlogPire Productions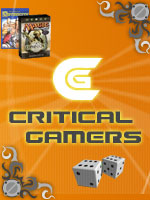 We know you have a busy life and a busy schedule, and that's why everyone here at BlogPire Productions wants to make it easier for you to get the latest news from any of our sites. It's really easy - just click the link - sign up and you'll get the list of headlines sent to you via email each week.
Read More in: Blogpire News
Share this Article with others:

Related Articles:
Came straight to this page? Visit Critical Gamers for all the latest news.
Posted by Blogpire Productions at July 14, 2006 7:36 AM