Eurogames Article from AimlessWords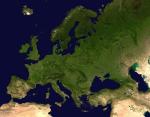 The blog Aimless Words has published a great article "Eurogames - Join the Boardgaming Revolution" describing why every gamer and their mother should take notice about the emergence of Eurogames in the American market. The article also does a nice job explaining why all of these great family-games are coming out of Germany:
"It seems the Germans have a long and exciting history of gaming within the family; a practice that died a horrible death in United States in the 1950's and 1960's. Today, the true heart and spirit of boardgaming exists not within the hollow facade of Hasbro but inside the halls of dozens of much smaller companies in the U.S. and Europe such as Rio Grande Games and Mayfair Games. Rio Grande is an American company that was formed by Jay Tummelson for the purpose of publishing English language versions of German or Euro-games. Jay has experienced great success with Rio Grande and several other American companies have been founded recently to focus on this sector of the games market." - From: "Eurogames - Join the Boardgaming Revolution"
It's true that Rio Grande Games and Mayfair Games are both great Eurogaming publishers, but there are some also fantastically polished games coming out of American Companies, too. Most notable of which is Days of Wonder - those guys have a great line of titles, and their releases can stand toe-to-toe with anything that comes out of the German import market.
We're not nit-picking - we love both Rio Grande and Mayfair - we're just adding another to the list of the great modern American game publishers in right now.
Read More in: Board Games | Gaming News
Share this Article with others:

Related Articles:
Came straight to this page? Visit Critical Gamers for all the latest news.
Posted by Critical Gamers Staff at October 31, 2006 3:08 PM